British Airways i360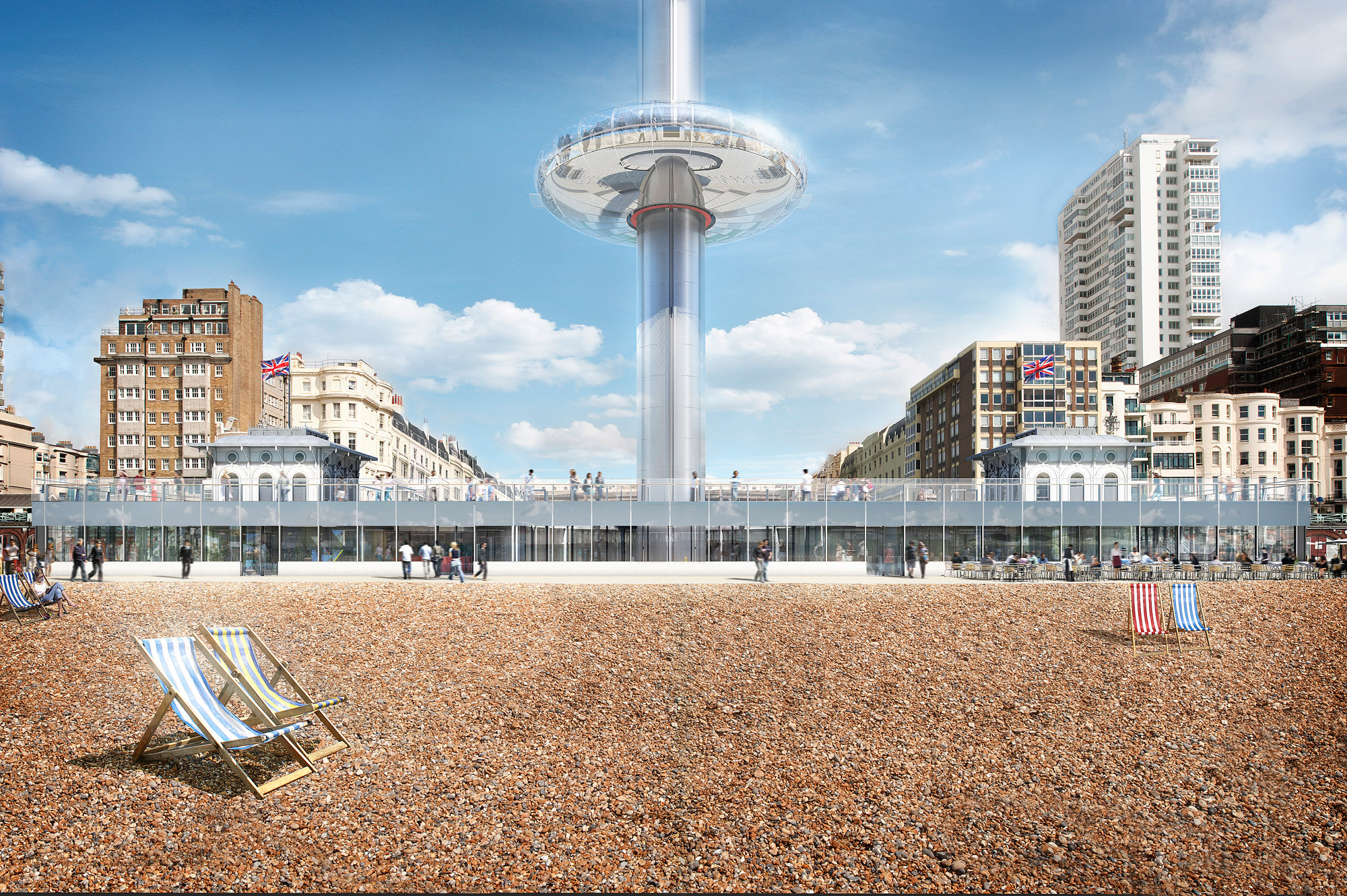 Take to the skies to see Brighton and the beautiful South Coast as you have never seen them before. Glide up gently to 138 metres on the world's tallest moving observation tower, conceived and designed by Marks Barfield Architects, creators of the London Eye.
Admire 360' views across Brighton, the South Downs and, on the clearest days, all the way to Beachy Head and the Isle of Wight.